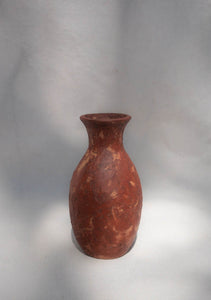 A slender hand built bottle with a textured body — red slipware decorates the exterior. Intended for your spirit of choice.
To fill a corner of your home, hold something dear, or be admired. Made using hand building techniques, this piece is one of a kind.
Recommended for indoor use at your own discretion.
Material: Stoneware
Measurements: 4.75" x 2.5" x 1.25"